Short Term goals: I would like to work on more parent involvement inside the school. According to research family engagement in schools improves student achievement, reduces absenteeism, and restores parents' confidence in their children's education. Currently we have implemented STEM night and a Poetry slam to get the community and more parents involved. During our STEM night we had vendors come out to talk to the parents about various STEM programs. Our goals is to encourage parents to enroll their students in STEM programs outside of the school. I would also like to continue coaching teachers so they can incorporate learning that forces students to collaborate and implement more Kagan strategies. Kagan strategies are instructional strategies designed to promote cooperation and communication in the classroom. Having students involved in more cooperative classroom activities would prepare them to be more competitive in the real world. I also want to expose my students to more engineering challenges outside of the school. Currently we compete in lego league and are now looking at competing in the solar car challenge. If we implement the 4Cs, (critical thinking, communication, collaboration and creativity) in the classroom it would be beneficial to students in the present and the future.

My long time goals would be to continue coaching teachers to teach students with the engineering design process in mind. We are a STEM school so I want to continue to foster the STEM state of mind in teachers and students. I want to continue to co-teach with teachers and help them plan multidisciplinary units. Integrating multidisciplinary unit shifts classroom instruction from passive to active, which engages more students in the learning process. During cooperative learning I want teachers to engage students in project based learning activities. According to research students are more successful when they become the center of the learning experience by collaborating in real-life career focused projects and problems that connect to their current interests and future pursuits.
Powered by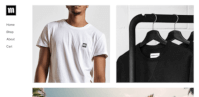 Create your own unique website with customizable templates.