Problematizing
After problematizing my imageIT my focus was to work on students with perseverance. Perseverance for the students that I work with means teaching them to work through problems that they may not necessarily have control over. While reading the book Stuck in the Shallow end the first thing that came to mind for my ImagineIt project was to focus on lack of resources. It seemed like a good idea but lack of resources was something that I could try to solve but was ultimately out of my control. After feedback, I realized that the biggest problem was teaching my students that when someone says no" they have to tell themselves yes. I need to work with my students on perseverance and resilience. It was east to say that the students need to learn resilience and perseverance but as an educator what does that really mean. I started thinking about my ImagineIT in a different way. How can we teach students to keep going. I read a quote that stated

perseverant students understand the value of hard work, hone their problem-solving skills and take responsibility for their own academic progress. When I met with my colleagues we discuss various ways that we can teach perseverance. We discuss giving kids small goals in an effort to surge their energy. We discuss giving kids small applause as their are on their way to completing their project and letting kids know that it's okay to fail. We discuss implementing the engineering design process through the whole build in an effort to put students in the critical thinking state of mind. When I met with my focus groups (10 middle school students) my goal was to come up with questions that would allow my students to see the big picture. I asked my focus group to name something that they thought that they couldn't do, but with handwork and determination they were able to do it. We talked about favorite quotes that may have inspired them to keep going although they may have wanted to quit. I had the students complete a puzzle without the box. I gave the students about 20min to complete the puzzle. I listened as the students discussed strategies that would help them complete the puzzle and although the task was frustrating students did not give up. After we complete the task we discussed how completing that puzzle can help students when they have to complete a task in real life. We discuss inventors who did not succeed on their first try but had the ability to keep going. I am going into the next phase of my ImagineIT with this quote "Perseverance is the hard work you do after you get tired of doing the hard work you already did"
Powered by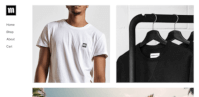 Create your own unique website with customizable templates.