My goal as a STEM specialist is to continue to provide intensive collaboration with the technology specialist in an effort to align resources and activities to support our schools STEM implementation plan. I will continue with my short term goal of more parental involvement inside the school. According to research family engagement in schools improves student achievement, reduces absenteeism, and restores parents' confidence in their children's education. Currently we have implemented STEM night and a Poetry slam to get the community and more parents involved. During our STEM night we had vendors come out to talk to the parents about various STEM programs. Our goals is to encourage parents to enroll their students in STEM programs outside of the school.
I would also like to continue coaching teachers so they can incorporate learning that forces students to collaborate and implement more Kagan strategies. I will continue to plan and design professional development sessions to help build the capacity of our teachers and students. I am looking to change the way we function as a school. As I previously stated my long term goals would be to continue coaching teachers to teach students with the engineering design process in mind. We are a STEM school so I want to continue to foster that type of teaching and learning. I also want to continue to co-teach with teachers and help them plan multidisciplinary units. Integrating multidisciplinary unit shifts classroom instruction from passive to active, which engages more students in the learning process.
PLN and I share a common goal we are all STEM specialist trying to bring change, however, do share some differences based on our educational background. A few member of my PLC come other careers and they bring that experience into the school system. I am definitely courageous enough to abandon the past. After completing this fellowship I have learned that it is okay to be a risk taker. In the future I will not just talk about the things that I want to implement, I will step outside the box and implement them. I will try to network with other individuals to build a more diverse network, I will try to find individual who think similarly and differently from me. I will focus on building capacity as instructional leaders, sharing practices, analyzing data, prioritizing interventions, and creating a culture of collaboration
Powered by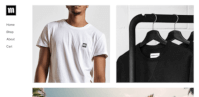 Create your own unique website with customizable templates.